The NFL is back tonight, and to say I'm excited would be a huge understatement. I always look forward to the return of football. My fantasy draft is always a highlight of my year. And that's during normal times. During COVID times, I feel like a kid on Christmas morning with the NFL returning. It's going to be great (even though I'll be longing for Red Zone by the third commercial break). Here's what I'm most looking forward to tonight.
#1: Chris Collinsworth's slide in
I get it. It's a meme now so its not cool or whatever any more. It's still hilarious to me every time. It's almost gotten better the more Collinsworth has become more self-aware. Remember when he slid in to frame from the opposite side? Check out how this bar in England reacted to it.
#2: Watching Patrick Mahomes throw the ball
I'm an unapologetic Patrick Mahomes stan. I get why people get fatigued with the conversation surround Mahomes. When he threw the ball nine yards left-handed, the sports world practically had a full-season orgasm every time the clip was shown or even just mentioned. That doesn't change my love for watching him play, and I'm excited to get another chance tonight.
#3: I have an alternative to watching the Yankees game tonight
I wrote about this yesterday, but it's not currently a great time to be a Yankees fan. Watching them blow leads game after game is giving me more gray hairs than Dame Judi Dench. I'll still have the Yankees streaming on my laptop while the Chiefs/Texans are on the TV, but now I can shut off the game when it gets terrible to put my full attention onto better sports action.
#4: I'll get to read all of Twitter's jokes about Bill O'Brien's chin
We don't body shame here at SNG, but that thing is outrageous.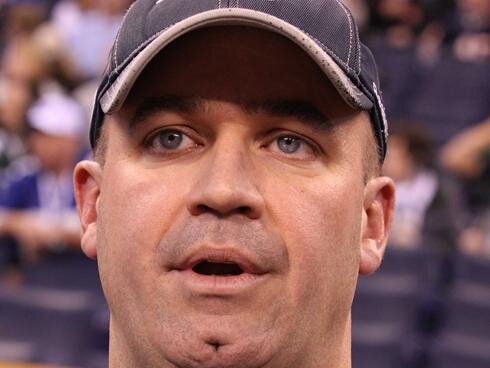 #5: Reading all of the hot takes after the game
NFL hot takes are almost better than the games themselves. As fans, we spend all offseason hyping up our teams and predicting what's going to happen throughout the year, and then it's like once the first game happens we all collectively lose our minds. Let's say tonight DeShaun Watson throws for 210 yards, one touchdown, and 3 INTs, the hot take brigade is going to be questioning whether or not Watson has any talent or if it was all DeAndre Hopkins this whole time. And you know what? I'm here for it, folks.
You can watch tonight on NBC at 8:20 ET.
Click here to read our online sports book reviews.